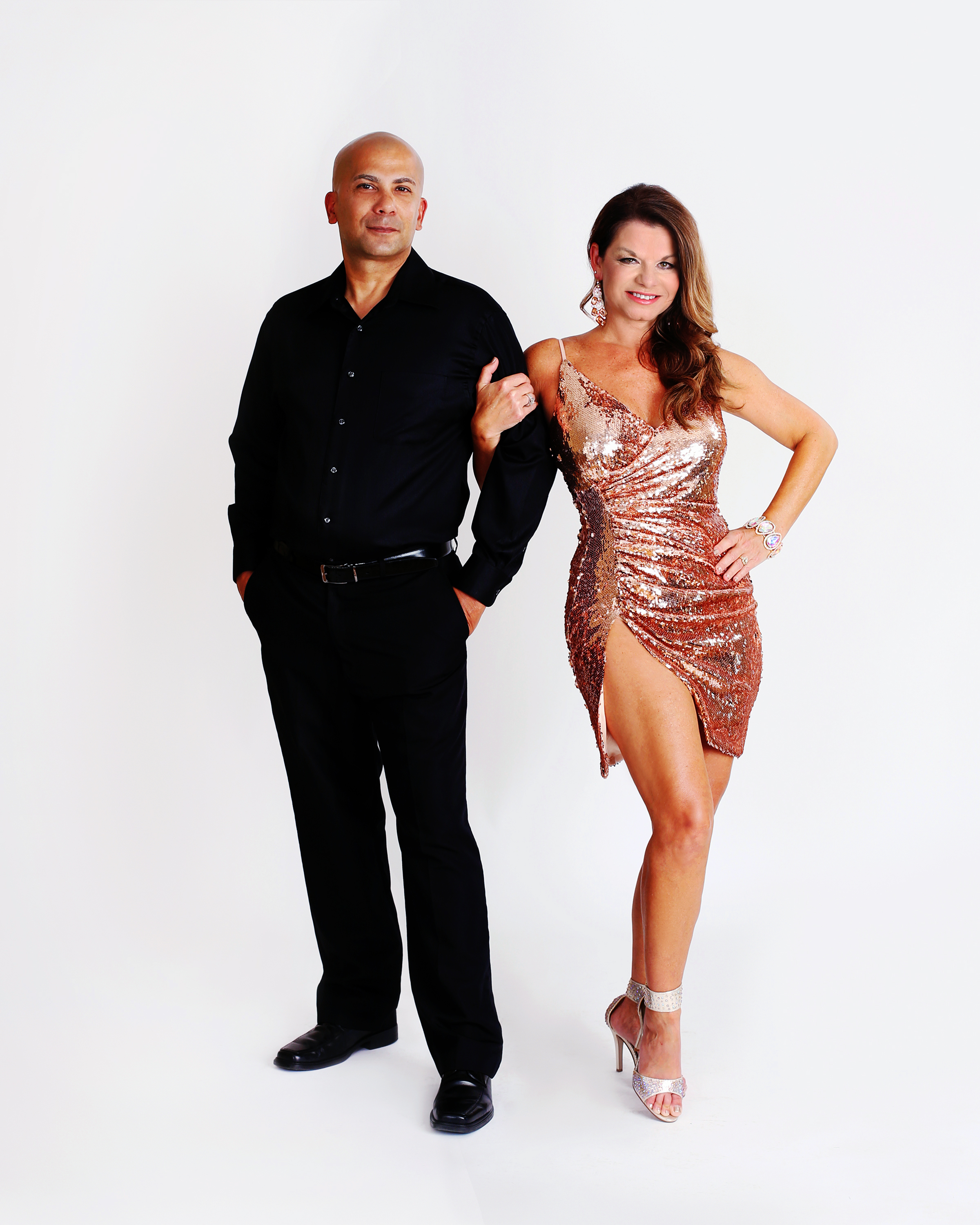 Support Team Rodriguez/Lewis
Rey Rodriguez and Melanie Lewis
About Rey
Rey Rodriguez is originally from Vega Alta, Puerto Rico and raised in Brooklyn, New York. Rey Rodriguez started his career with the Bulloch County Sheriff's Office in June 2004 after Serving in the U.S. Army Active Duty for 13 years and separating as a Staff Sergeant with an Honorable discharge; He later joined the U.S. Army Reserves and currently serves. Sgt. Rodriguez started out in Law enforcement as a Deputy Jailer and one year later moved to Road Patrol Division. Sgt. Rodriguez was honored with the Georgia Sheriff's Association Deputy of the year Award for (Valor) in July 2011. Rodriguez was promoted to the rank of Sergeant in May of 2013 and currently serves as a Road Patrol Supervisor and as a member of the Sheriff's Emergency Response Team.  In Dec of 2016 Sgt. Rodriguez was awarded a Lifesaving Medal for his actions saving a ten year old boy after an ATV rollover accident. Rey Rodriguez calls Statesboro his home and loves his community and is proud to be part of Dancing with the Statesboro Stars in support of Safe Haven. Rey has two sons Michael Anthony Rodriguez and Asher Rey Rodriguez.
About Melanie
It's no surprise that Melanie is a professional teacher of all genres of dance; she has been dancing since the age of three. A Certified Zumba, Latin Pump and Rowing Instructor, Melanie now owns and manages N-Shape Fitness Center…  a 24-hour fitness gym in Statesboro.  She was voted Most Fabulist Personal Trainer by the Statesboro Magazine for 2016, and teaches dance at Statesboro School of Dance.  In her younger days, Melanie was a member of the award winning dance group, "The Golden Girls" receiving state and national acclaim and being known throughout the Southeastern United States as National Dance and Twirling Champions. She was also a member of the first majorette line performing entertaining halftime routines for thousands at Georgia Southern University. Melanie opened her own dance studio and has taught and choreographed for hundreds of young women over the last 20 years all phases dance and pageant preparation. As a choreographer and producer, Melanie has been the mastermind behind hundreds of memorable and entertaining stage shows and has worked as an Interim Dance Instructor in Los Angeles, California.  Her talents have spread throughout her family as well, with her three daughters all participating, competing, winning awards and performing on stage over the years and her son now living his dream as a television and feature film actor in LA.  Melanie will be the first to tell you that DANCE will always be a part of her life….saying "You don't stop dancing because you grow old, you grow old because you stop dancing". Melanie and her partner Cy Young were the judges choice winners of the Statesboro Dancing With The Stars in 2012, and her and her partner Dr. Marc Bisseck got 1st runner-up Judges Choice and 2nd Runner-Up Community FundRaisers in 2016.  She is the producer and choreographer of Dancing With The Statesboro Stars for Safe Haven which has raised thousands of dollars for domestic abuse victims. She is a member of First Baptist Church of Statesboro and has taught Sunday School, Vacation Bible School and choreographer of The Christmas Celebration for 13 years. She was a member, as well as President of the American Business Women's Association and was voted Woman of The Year at the early age of 28.
Melanie is married to Tommy Lewis and together they are the proud parents of Alexis Taylor, Alaina Peay, Bubba and Allie Lewis -and her son-in-laws-Abram Taylor and Justin Peay. Currently she is enjoying  being a Grandmother to her three grandchildren, Norah June Taylor, Oliver Thomas Taylor, and Theo Everett Peay – who Melanie says is her pride and joy these days!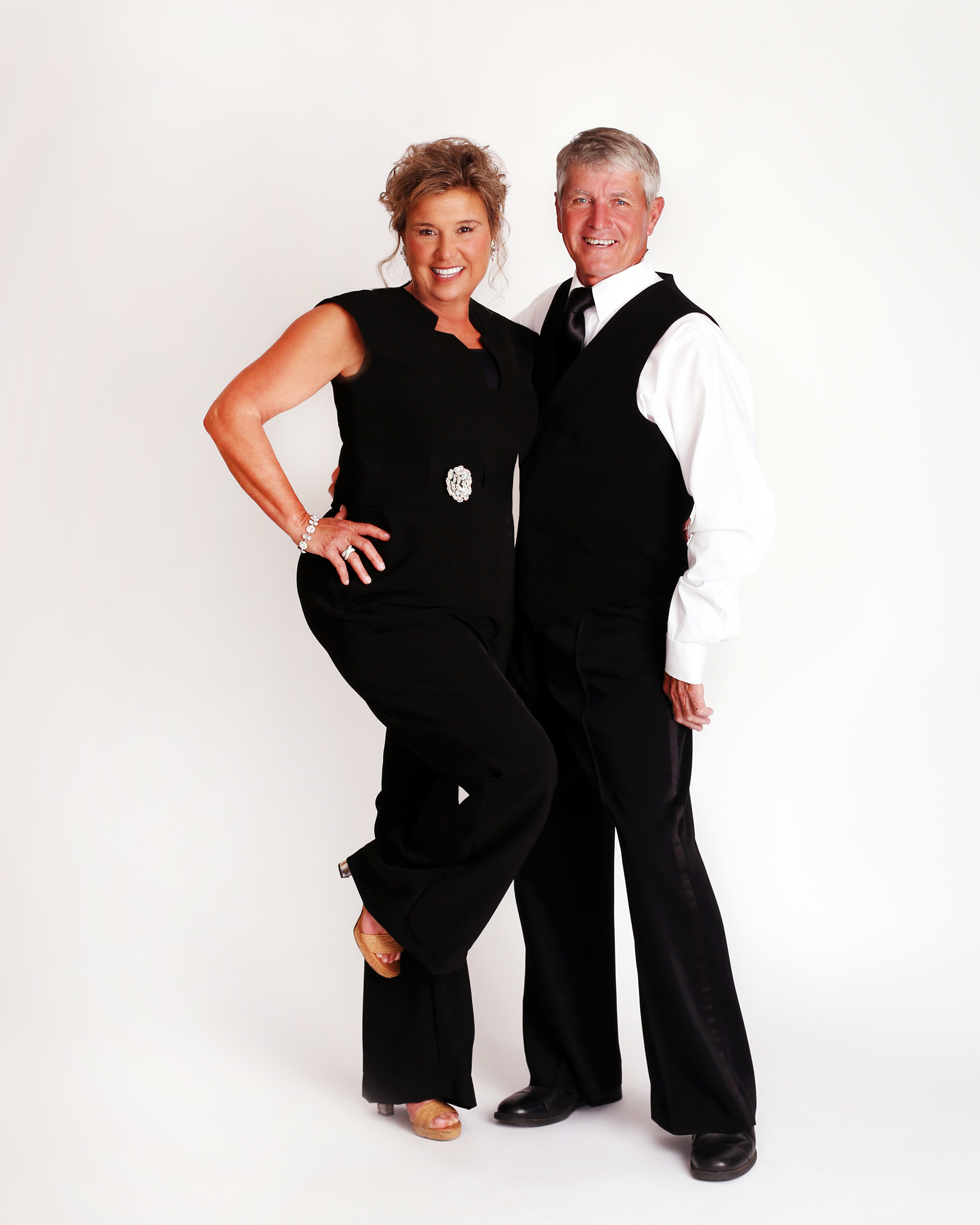 Support Team Lambert/McNeely
Karen Lambert and Jimmy McNeely
About Karen
Karen Flowers Lambert works in various roles, as a mother, wife, friend, and entrepreneur.  She is a master hair stylist and the owner of Serenity Day Spa & Salon and has proudly served the Statesboro community for over 25 years.   She loves people and is one of those fortunate individuals whose career centers around what she loves.  Being a people-person, Karen has had the opportunity to touch many lives in a positive manner and, not only to teach them about outer beauty to fit their careers and lifestyles, but to express ways to feel beauty within.
She feels this is one of the most rewarding aspects of her life.  Although, it took some time for her to get to that realization.
In 1988 Karen realized her life was incomplete.  She was restless, lost and no one or thing could fix her.  She felt as though her soul was empty.  She heard about Statesboro and that she might find help there and so she moved. It was in Statesboro that she was blessed by nurturing and caring people and, as a result, began the journey to wholeness.  It was not always easy, sometimes scary.  As a single mother, she raised two girls, built a business and built her own home.  She did not do this by herself but with the help of a caring community that taught her to be honest, do right and help others.   A not so scary decision came in 2004 with a marriage proposal from Mr. Statesboro himself – Doug Lambert.  They were married April 2005 and have enjoyed their blended family of five children and 6 grandchildren.   There is never a dull moment in the Lambert family!
Karen was delighted to be asked to dance in Dancing with the Statesboro Stars.   This immense opportunity has taken her back to her purpose in life…and that's to be there for others.
About Jimmy
Jimmy McNeely is married to Gail McNeely and they live in Claxton, GA and have been married for 39 years.   They have two boys Jay McNeely who is married to Casey and the late Daniel McNeely.  They have two awesome grandchildren Mason (10) & Owen (3).  Jimmy is the owner and operator of McNeely Landscape, a landscaping, irrigation, and lawn maintenance business that has been in operation for 29 years.  Jimmy is an avid bass fisherman. Jimmy and Gail have been taking ballroom dance lessons for 17 years at Essie's Dance Studio and have been teaching dance for 9 years.  Jimmy and Gail have been involved with Dancing with the Statesboro Stars benefit for Safe Haven for the past six years.  Together Gail & Jimmy have served on the Savannah GA USA Dance Board for four years and the Penguin Dance Board for two years.  They have performed in numerous Showcases in Savannah at the Marriot on River Street, The Plantation Club at the Landings, Sun City Hilton Head, & Sea Palms St. Simons Island.  Jimmy and Gail competed at the Savannah Dance Classic in the American Smooth & American Rhythm where they placed 1st in all dances in their Division.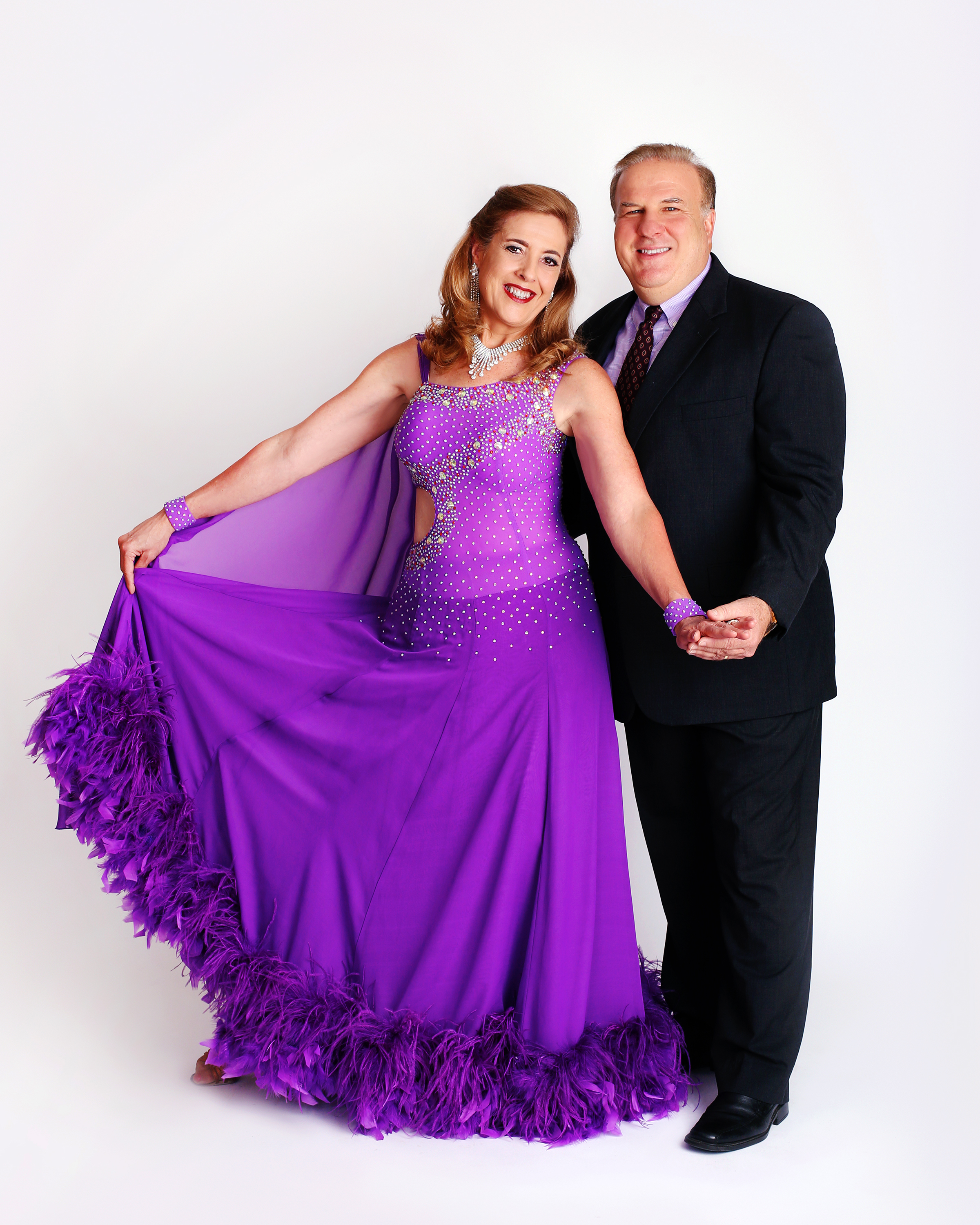 Support Team Moore/McNeely
Scott Moore and Gail McNeely
About Scott
Pastor Scott Moore is a graduate of Luther Rice Seminary, with a Bachelor of Ministry Degree, and has been actively involved in all aspects of ministry for the last 37 years.  Scott was formerly employed by the Southern Nuclear Company as a licensed Nuclear Reactor Operator, but in 2001 felt God call him to dedicate himself to full-time ministry and start a church in Statesboro, GA.  On May 6th, 2001, Believers Church of Statesboro was founded with the mission to teach, encourage and inspire authentic Christianity to the people of Statesboro.  Scott feels that pastoring Believers, a church of Love, Acceptance, and Forgiveness, is not only his divine calling, but also the best job in the world!  Scott and his wife Janet Moore have been married for 37 years.  Janet is a Registered Nurse, a Rodan and Fields Independent Skin Care Consultant, and she is very active in the children's ministry at Believers Church.  Scott and Janet have four children, Marissa, Bradley, Tyler and Carmen, and the joy of his life are six granddaughters and one grandson which are his inspiration and motivation to dance!  Scott believes that Jesus came to give us abundant life (John 10:10) and enjoys partnering together with Safe Haven to love people in their time of need, and help them to discover abundant life as well!
About Gail
Gail McNeely is married to Jimmy McNeely and lives in Claxton, GA and they have been married for 39 years.   They have two boys Jay McNeely who is married to Casey and the late Daniel McNeely.  They have two awesome grandchildren Mason (10) & Owen (3).  Gail has been employed by Valmont Industries, Inc. in Claxton for 30 years, where she is the Office Manager/Controller. Gail enjoys creating floral arrangements and playing with the grandchildren.  Jimmy and Gail have been taking ballroom dance lessons for 17 years at Essie's Dance Studio and have been teaching dance for 9 years.  Gail & Jimmy have been involved with Dancing with the Statesboro Stars benefit for Safe Haven for the past six years.  Together Gail & Jimmy have served on the Savannah GA USA Dance Board for four years and the Penguin Dance Board for two years.  They have performed in numerous Showcases in Savannah at the Marriot on River Street, The Plantation Club at the Landings, Sun City Hilton Head, & Sea Palms St. Simons Island.  Jimmy and Gail competed at the Savannah Dance Classic in the American Smooth & American Rhythm where they placed 1st in all dances in their Division.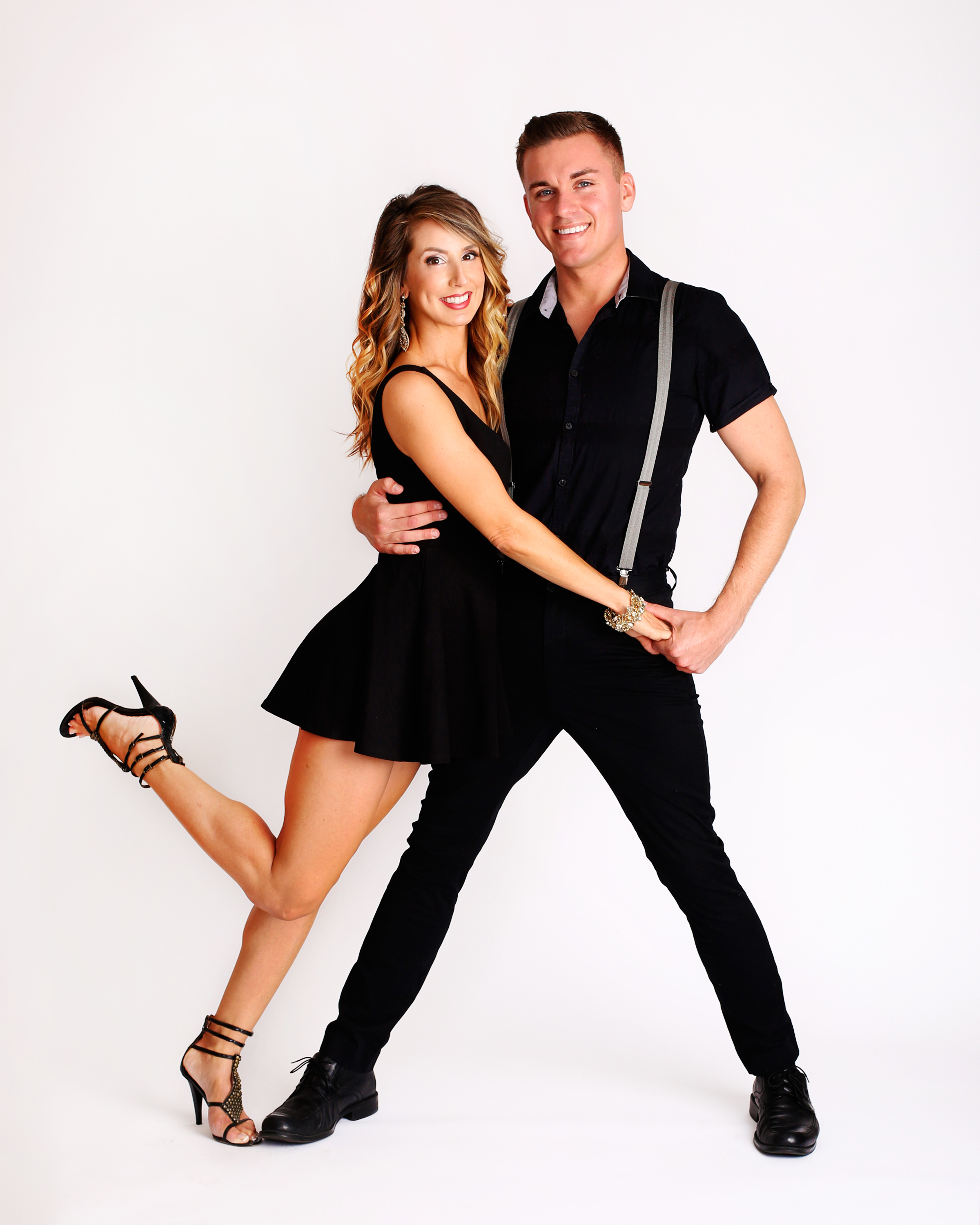 Support Team Craven-Phillips/Norris
Krisha Craven-Phillips and Justin Norris
About Krisha
Krisha Phillips, is a business owner, portrait artist, and supermom.  She graduated with honors from Georgia Southern University in 2000, and soon after, opened Krisha Craven Photography, a boutique photography studio, in downtown Statesboro.  She has been ranked "best of" by the community for several years, including "Best Photographer in the 'Boro" for three years; and, most recently, Statesboro Magazine's "Most Fabulous Photographer", where she was also featured on the cover.  She is an alumna of the Leadership Bulloch class of 2008 and was just chosen for the 2017-18 class of the Lynda B. Williamson Foundation's Leadership Academy.  Krisha is a member and past officer of Professional Women of Statesboro, a member of the Statesboro Jaycees, and for three years, served on the board of the Georgia Professional Photographers Association.  She and her husband of 10 years, Tim, also own Southern Sound, a mobile audio/video store that was opened in 1984.  Their two amazing, rambunctious, and ridiculously cute kids, Colin (7) and Nora (3), and their sweet little yorkie, Millie(13) keep them super busy!  Krisha's love for Safe Haven and the work that they do is the reason for her involvement with Dancing with the Statesboro Stars.  She feels extremely blessed for the opportunity to help raise money for a great cause!
About Justin
Justin has never been a stranger to the stage. He is a native of Baxley, GA. Here, he joined the show choir at his elementary school in the 3rd grade and discovered a love for singing, dancing, and performing.
Justin has been a resident of Statesboro since 2008 and graduated from Georgia Southern University with a Bachelor of Science degree in Biology.  After moving to Statesboro, he joined the student-led "Adrenaline Show Choir" on campus and took the role of dance captain and choreographer for the group.
Justin is very honored to be returning for his third year as a "dance pro" to participate in this incredible event. He hopes that you enjoy the show he, his partner, and all of the other couples have prepared for you and thanks you all for being here and doing your part to raise money in support of Safe Haven's efforts against domestic violence.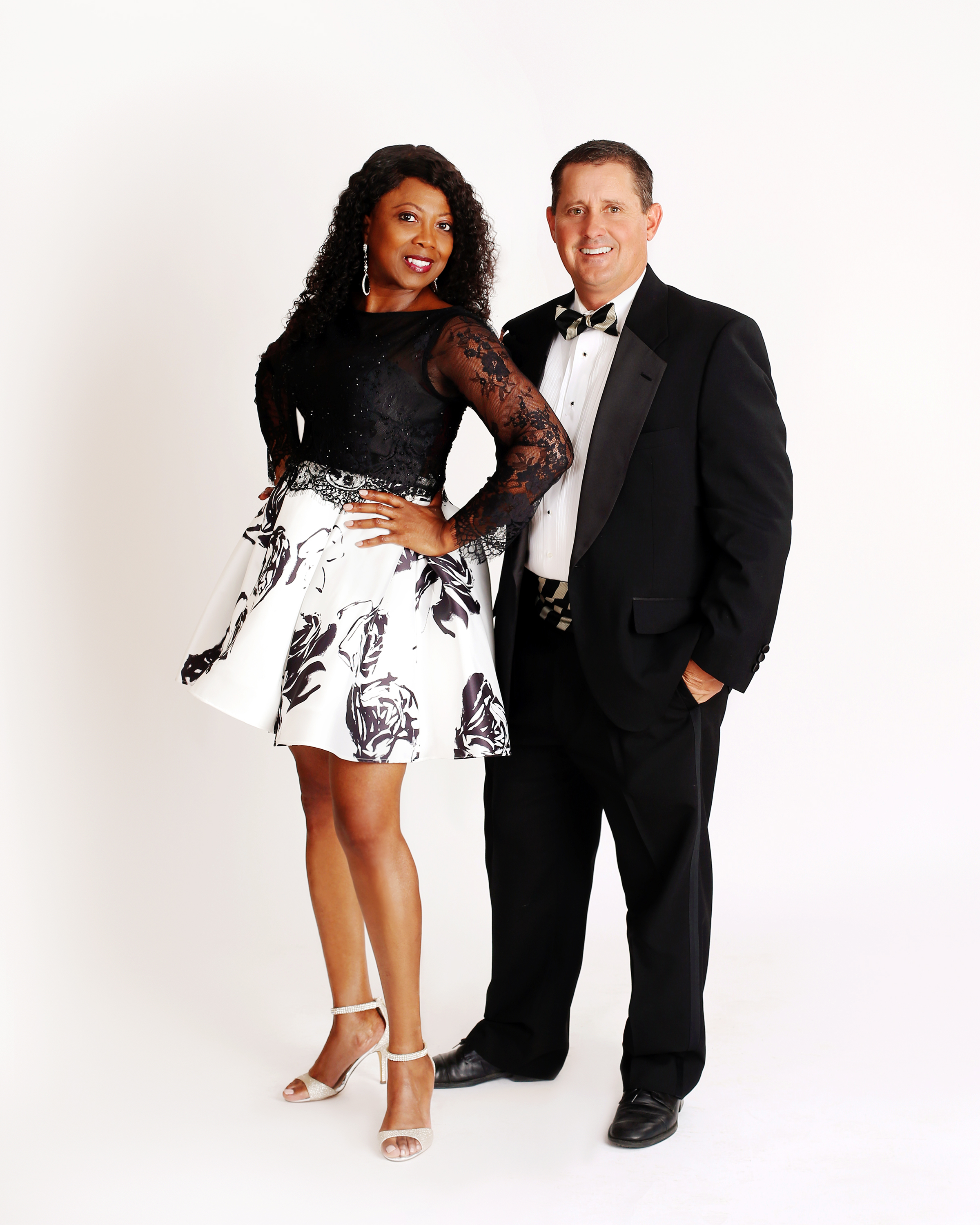 Support Team Groomes/Dennard
Delores Groomes and Chandler Dennard
About Delores
Delores Groomes, affectionately known to many as "Lo-Lo", was born in Blakely, Georgia.  She grew up in New Jersey before returning to live in Southeast Georgia.  Delores began her career in insurance as a secretary for the Bulloch County Farm Bureau.  In 2005 she was employed by Brinson & Dixon Insurance, Inc, now known as Brinson, Williams & Groomes Insurance.  In 2014, Delores was made partner at Brinson, Williams, & Groomes and holds the title of Chief Operations Officer.  She is also a member of the Professional Woman of Statesboro.
Family is an important part of Delores' life, having grown up with 10 siblings.  Some of her fondest memories include choreographing dances with her siblings and performing for small groups of family and friends.  Delores has 2 children, Kamala, a GSU student and Michael, whose married to Robin.  She also has one granddaughter, Kamryn, (Michael and Robin) who at the age of 3 already loves to strut her stuff on the dance floor.
About Chandler
Chandler Dennard is a 1990 graduate of Georgia Southern University where  he  received a degree in Communication Arts and graduated in 2003 with a Master of Education degree from Troy State University. He is currently the new Executive Director of Willow Pond. Over the last 11 years he served as the Director of Operations, Development, and Athletics at Bulloch Academy. He also served as the schools Head Boys basketball coach and Head softball coach.
During his coaching career 17 year coaching career as a basketball coach he compiled a 344-145 record. His teams have won 13 regular season conference titles, 11 tournament titles, have made 5 Final Four appearances, and won 2 State titles. He was named conference Coach of the Year 10 times, State Coach of the Year 3 times, and was named Augusta Chronicle Coach of the Year 3 times. As a softball coach for 10 years he led his teams to over 170 wins, 4 Conference titles, 4 Final Four appearances, and a State Runner Up finish.
While he enjoyed his coaching experience and working with kids. Chandler has a passion for working with Seniors and helping raise money for the Alzheimer's Association. He is co-chair of the Miriam Burnette Memorial "Striking Out" Alzheimer's softball tournament and the Rockin' Out Alzheimer's Concert that has raised over $250,000 for the Alzheimer's Association. It was that passion that led him to his new career at Willow Pond. For his work with the Alzheimer's Association, Chandler was a 2014 Deen Day Smith Award winner.
He and his wife Kem have been married for 28 years and they have 2 girls: Kaylee (25), who graduated from the Georgia Southern School of Nursing and is currently a nurse at Memorial Hospital in Savannah, and Lauren (22), who is currently a Senior at Georgia Southern and serves as Marketing Director at Plantation Properties in Statesboro.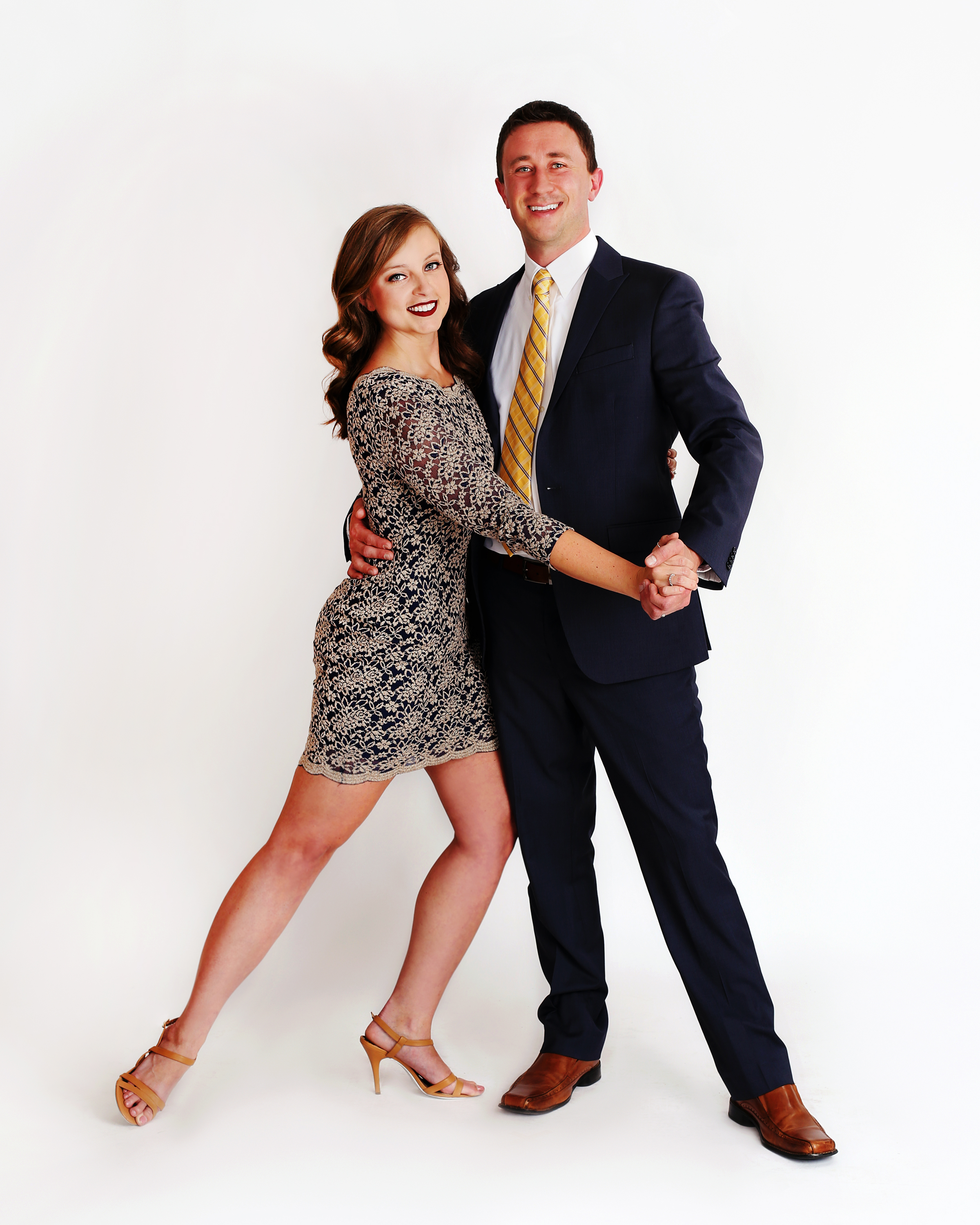 Colin Strub and Katie Byers
About Colin
Colin Strub is a Wisconsin native and received his undergraduate degree in Human Biology from the University of Wisconsin-Green Bay, graduate degree in Epidemiology from the Medical College of Wisconsin, and dental degree from Marquette University School of Dentistry.  After dental school, Colin decided to retire his Packer's cheese head and move to Georgia for warmer weather and a chance to be closer to his wife's family.   Colin works as a general dentist at Southern Family Dental Group founded by the late Hudson J Powell, along with Dr Jarrett Walden and Dr Joseph Griffin.  He attends Statesboro First United Methodist Church and is married to his wife, Shawna Strub, who is an optometrist at the Georgia Eye Institute of Statesboro.  They will be expecting their first baby girl this July and have a one-year-old golden retriever, Watson.  Colin hopes such past experiences as 'Liver Lips Louie' from Guys and Dolls and the many earlier piano recitals will give him the courage to perform in Dancing with the Statesboro Stars.   He is honored to be a part of this fundraising event for Safe Haven.
About Katie
Katie Byers is a Statesboro native and the daughter of Lee and Debbie Walker, and the sister to Matthew and Ashley Walker. She is 27 years old and married to Jake Byers. Katie is a graduate of Georgia Southern University, where she received her degree in public relations, and was a member of the 2015-2016 Georgia Southern Dance Team. Katie is currently working as the Event Coordinator at Ogeechee Technical College. Katie started dancing at the age of four at Southern Dance Academy and continued through the age of 18. In 2009, she took a three-year break from college to travel with the organization 'Up with People'. She traveled as a performer for a year and then worked as a Promotion Representative for the last two years. After joining 'Up with People', she had the opportunity to learn many cultural dances and to perform different styles of dancing in countries such as Mexico, the Philippines, Italy, Belgium and Sweden. This is Katie's fourth year as a dance pro for Dancing with the Statesboro Stars. "I was honored to be asked to dance. It was the perfect combination of two of my greatest passions – dancing and helping to give back to a great organization."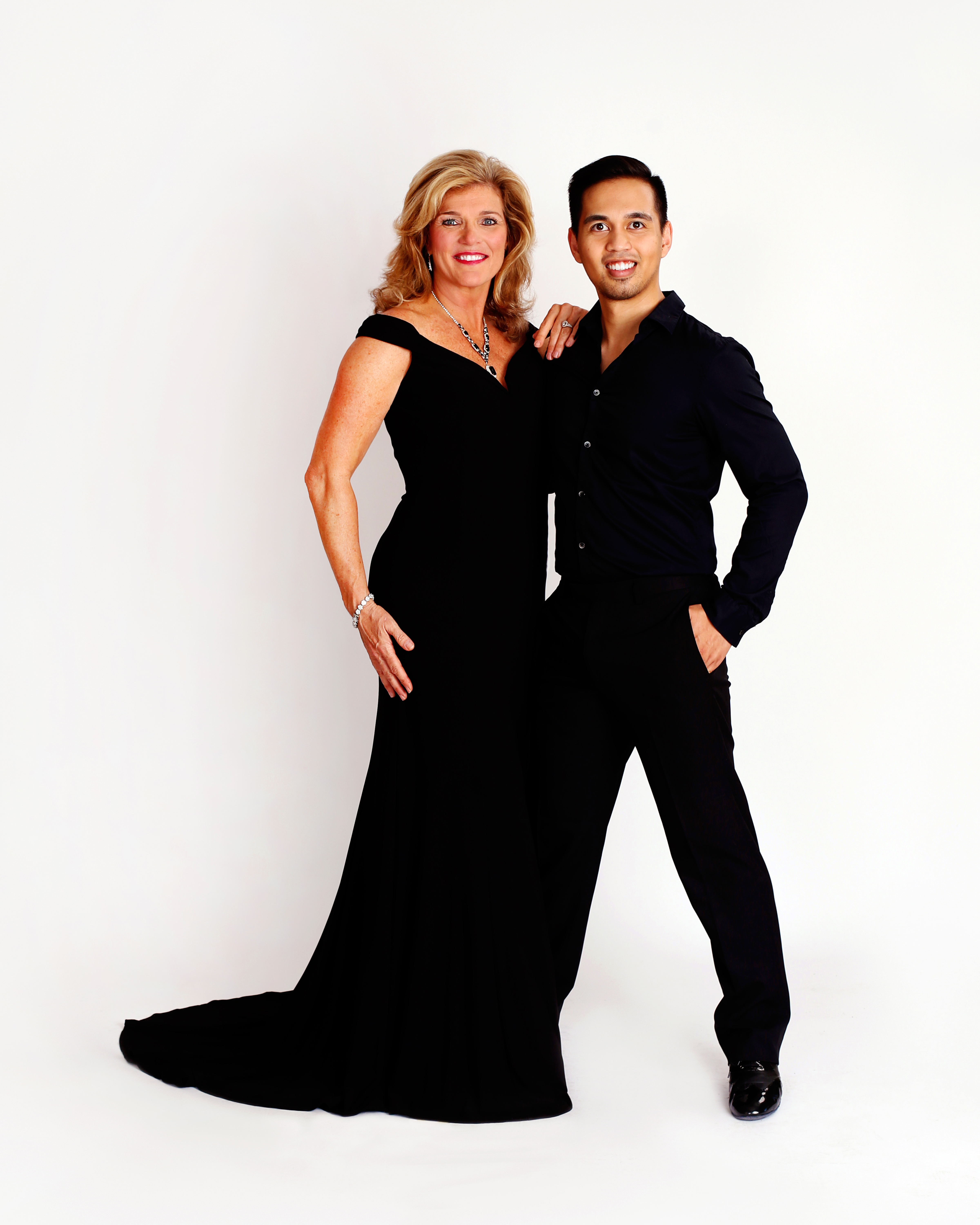 Support Team Morton-Powell/Realiza
Valerie Morton Powell and Bryan Realiza
About Valerie
Valerie Morton Powell was born and raised on a farm in southern Bulloch County with her mom, dad and two younger sisters.  She learned the value of hard work and perseverance at a young age by helping her family in cultivating crops such as tobacco and peanuts and taking care of livestock. "Our first priority was working on the farm", and being raised this way built character and taught me lifelong skills that helped me become who I am today. I wouldn't trade it!"
Valerie also grew up dancing, twirling, and tumbling with Bulloch County's Golden Girls dance Troupe. She was fortunate at a young age to win the GA State and National Baton Twirling Championship several years in a row as well as numerous state and national awards with the Golden Girls. She pledged Kappa Delta Sorority (GSU) and twirled with the GSU Marching band as the feature twirler from 1985-1989.  Valerie participated in pageants and was crowned 1983 Miss Southeast Bulloch High School, 1985 Miss Greek GSU, and 1989 Miss Georgia Southern University. Her talent of baton twirling earned her a scholarship in the Miss GA pageant, and she used it to further her education. She represented the Miss Georgia pageant association as a Georgia Superstar traveling around the state with the group entertaining at various events. She feels extremely honored to have represented GA Southern as the 1989 Homecoming Queen.
Valerie graduated from GSU University with a B.S. and M.A. in Early Childhood Education and from Nova Southeastern University with a EDS in Educational Leadership. She has taught for 25 years every grade level (K-5 ) at every elementary school in Bulloch County with the exception of one, and presently teaches the Gifted students at Mattie Lively Elementary School. She was recognized as an annual JPB Teacher of the Year and is a recent graduate of the Bulloch County Aspiring Leaders Cohort Program. She has served on several School Improvement Teams, chaired various committees and fundraisers and has helped write several grants to help her programs and students. She was a past member of the Statesboro Service League and is member of the Kappa Delta Alumnae Association.  She attends Statesboro First Baptists Church and is a member of her beloved Journey Sunday School Class. Valerie loves to spend time with her family and friends most of all but also likes to participate in anything "arts" related such as photography, painting, dancing, and listening to various genres of music. One of her best loved hobbies is to travel and learn about other cultures as well as partake in anything adventurous (such as skydiving) . She loves to read an atlas as well as any self-improvement book, and is known to Google "ANYTHING" to find out all about it.  She is most proud of being a mother to her three sons, Lex (23), Gabe (24)  and Cross(16) Womack who are the light of her life… along with her husband, Joseph. She is honored to be a part of this year's Dancing With the Statesboro Stars!
About Bryan
Bryan Realiza is originally from the Philippines, but is certainly no stranger to Bulloch County. He is the son of Deweese Martin and Rosemarie Martin of Nevils, Georgia. At the age of 28, he has over 18 years of dance experience in jazz, contemporary, and tumbling. He is the current competition instructor for Dancer's Edge Performing Arts Company. He also acts as a guest instructor for many local studios, such as Southern Dance Academy in Brooklet, Southern Dance Academy, Helen Redding School of Dance, and Kaye Miller School of Dance all of which are located in Statesboro. Bryan is the former coach of Georgia Southern University's nationally ranked Southern Explosion Dance Team, which he coached for 7 years. Previous performance experience includes: Statesboro Youth Ballet's "Nutcracker", the Averitt Center's production of "The King & I", numerous Atlanta Hawks half-time shows, Super Bowl XXXIX, and he is also an alumni member of Georgia Southern's Dance Team. Bryan attended Georgia Southern University where he obtained his B.S. in Exercise Science and obtained his MBA in Healthcare Administration from South University in Savannah, Georgia. Additionally, he is also a graduate from Ogeechee Technical College's echocardiography (cardiac ultrasound) program. He currently works at East Georgia Regional Medical Center as a cardiovascular sonographer. He stated, "I agreed to participate in this event because I have seen too many individuals in abusive relationships. As a friend, it can be a sensitive subject that can be hard to address. This fundraiser for Safe Haven allows me to help make a difference and hopefully change someone's life for the better."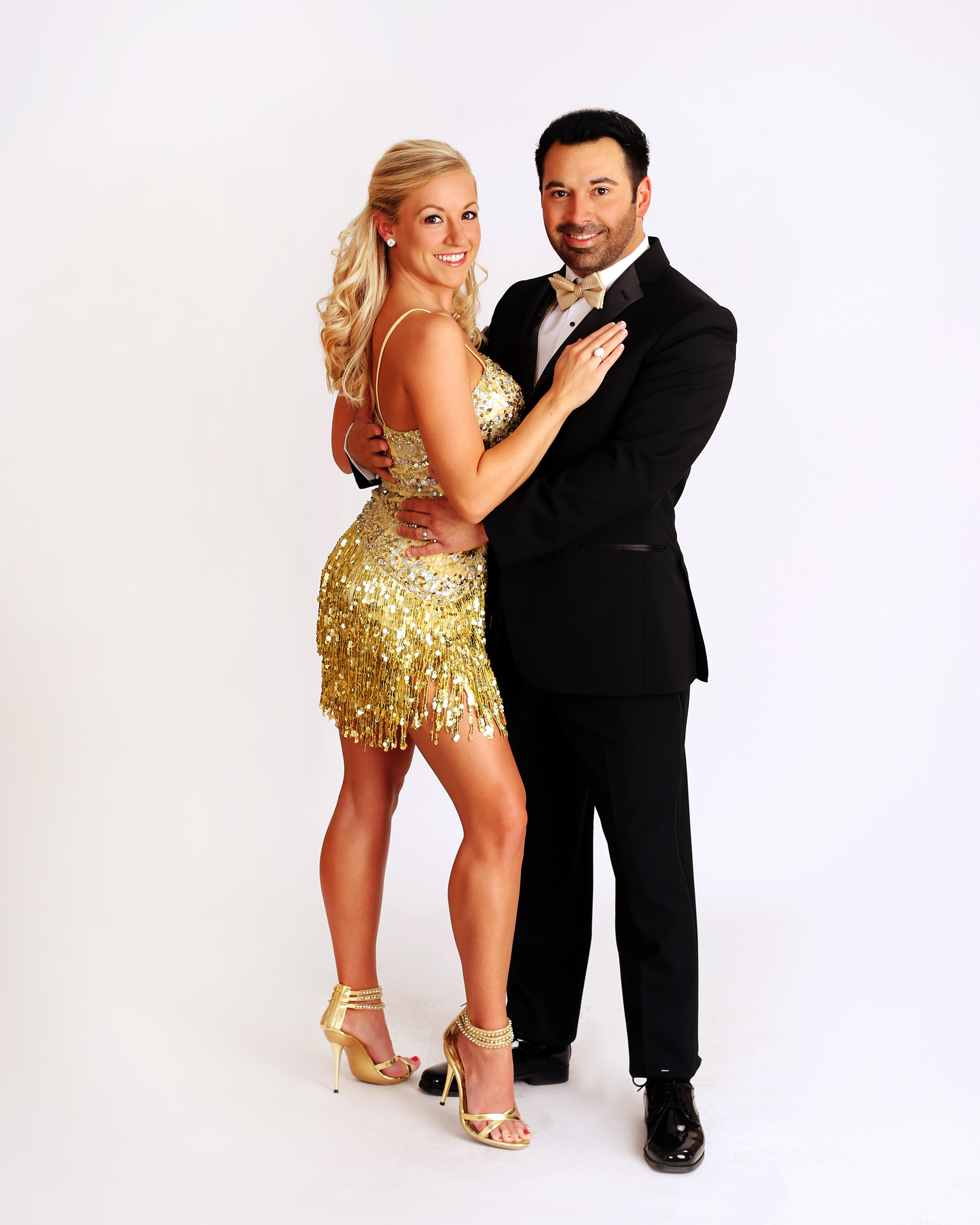 Support Team Padgett/Viness
Ashley Padgett and Stephanie Viness
About Ashley
About Stephanie
Stephanie Viness is a Double Eagle Alumni from Georgia Southern University with a Bachelor of Science in Health and Physical Education and a Master of Science in Kinesiology. Stephanie is now the Assistant Program Director of the Physical Activity and Healthful Living Program at Georgia Southern University. She also teaches Healthful Living, various dance courses, and she is also the new Georgia Southern Dance Team Coach. Stephanie met her husband, Bo Viness, while attending Georgia Southern. He is now a teacher and head wrestling coach at Statesboro High School. Stephanie is now a certified Group Exercise Fitness instructor, Ballet Barre instructor, and works for Inspire National Dance Competition. She began dancing at five years old, training in a multitude of styles including: ballet, jazz, lyrical, contemporary, modern, and tap. She competed in dance competitions for 14 years, and has performed at Walt Disney World, Universal Studios, The Capital One Bowl, and The Orange Bowl. In high school, she was a dancer and choreographer for the Production Company Dance Team, Swing Dance Team and taught multiple classes at her dance studio. This is Stephanie's first year with Dancing with the Statesboro Stars, and she is excited to be involved in raising awareness for Safe Haven.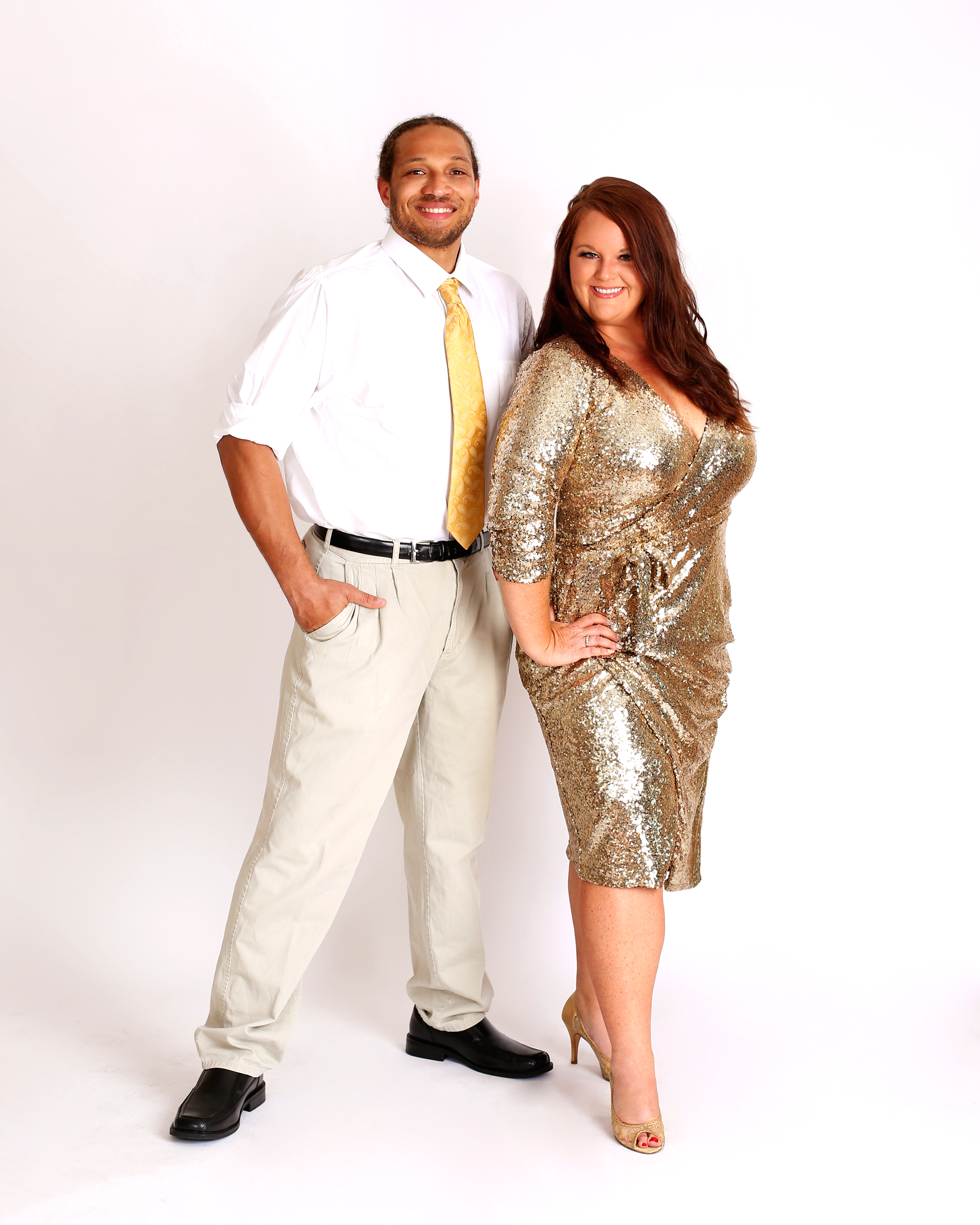 Support Team Sellers/Thompson
Erica Sellers and Devon Thompson
About Erica
Erica Sellers is from Claxton, GA and attended Georgia Southern University where she received her BBA in 2004 and MBA in 2012. Erica joined Statesboro Magazine in 2006 where she oversees and creates advertising opportunities and marketing platforms within the Statesboro Magazine portfolio. Erica's areas of expertise include branding/brand management, team building, marketing research, budgeting and negotiations, program and campaign development, integrated marketing, multimedia, and strategic partnership development. Erica graduated from Leadership Bulloch in 2008, is Past President of Professional Women of Statesboro and the Leadership Bulloch Alumni Board, and served on many local and state committees such as the Georgia Jaycees Board as a VP, the Statesboro Jaycees Board, OTC Marketing Advisory Committee, and Southbridge Community Church and Kappa Kappa Gamma capital campaign fundraising committees. Erica continues mentoring college women in her adviser role of Kappa Kappa Gamma, is a proud graduate of the Lynda Brannen Williamson Leadership Academy Class of 2017, and a member of the Statesboro Herald's 20 Under 40 Class of 2017. Erica is excited to participate in DWTSS by bringing awareness and raising funds for Safe Haven!
About Devon
Devon  Thompson was born in Fort Stewart, Georgia, but grew up in Santa Monica, California which still holds a place  in  his  heart. Devon  has  a  Bachelor's degree  in Applied  Science and currently resides in Statesboro. He began dancing at an early age, but it didn't really become his passion  until  the  age  of  12. He  has  been  a  part  of  numerous dance  groups, but his  most memorable  is  the  Georgia  Southern Euphoria  Dance  Crew which was the opening act  for the renowned dance crew Jabbawockeez. Devon teaches hip-hop classes to kids in the Statesboro and Savannah area. He is engaged to his high school sweetheart and they have a 8 year old son, Christopher, who  is  already  following  in  daddy's  dancing footsteps. Devon aspires  to  own  a studio of his own one day,  and live out his lifelong dream to teach and dance every day. He is excited to be competing in his fourth Dancing with the Statesboro Stars event.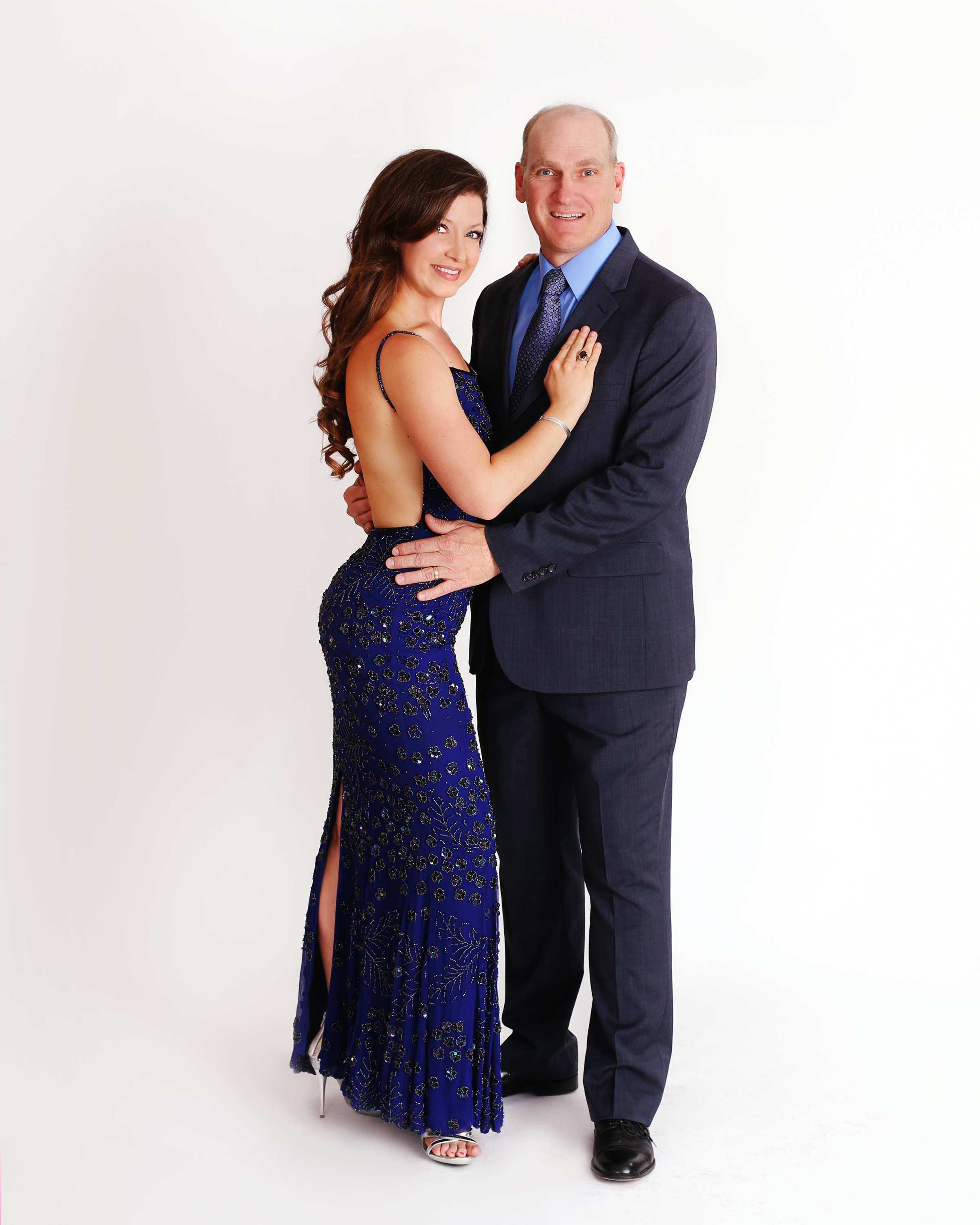 Support Team Wentz/Collins
Roger Wentz and Rebecca Collins
About Roger
Roger Wentz is husband to Sheila, father to Adam, and a Professional Services Specialist at Lowe's in Statesboro.  Roger hails from the state of Wisconsin but his home is in the community in which he lives and works. According to his wife, Roger is a big package of crazy wrapped up in energy, passion for life, and God's love.  Lowe's provides a Special Project each year as a commitment to their community and when DWTSS asked them for a volunteer, they thought, "Who is crazy enough to do this?"…because let's face it, getting up on stage is a little intimidating.  Roger agreed and Lowe's now expects this event to become legendary.
About Rebecca
Rebecca Collins is a Lecturer of Exercise Science and Health for the School of Health and Kinesiology at Georgia Southern University. Rebecca has taught various dance and fitness courses for the university as well ranging from tap, ballet and modern to Zumba. She is married to Carter Collins, the Georgia Southern University Head Men's Golf Coach, and they have two children, Sydney and Jase. She graduated from Mercer University in 2007 with a Bachelor of Science degree in Biology and received her Master of Science Degree in Kinesiology with a Concentration in Exercise Science from Georgia Southern University in 2009. As a fitness and dance instructor for over 10 years, Rebecca voluntarily provides classes for various elementary and middle schools in the area and is a licensed Zumba Kids Instructor. Rebecca has been a Group Fitness Instructor for N Shape Fitness Center for 10 years and loves to work with all populations including children, seniors, and perinatal women. As a Board member for the Georgia Association for Health, Physical Education, Recreation, and Dance, Rebecca serves as the Vice President Elect of Dance for the state of Georgia. In this position, she works to provide continuing education and support to educators across the state in the areas of dance, choreography, dance fitness, and the arts. She will be presenting numerous dance education sessions at the organization's annual meeting held in Athens later this October. Rebecca and her family attend First Baptist Church of Statesboro.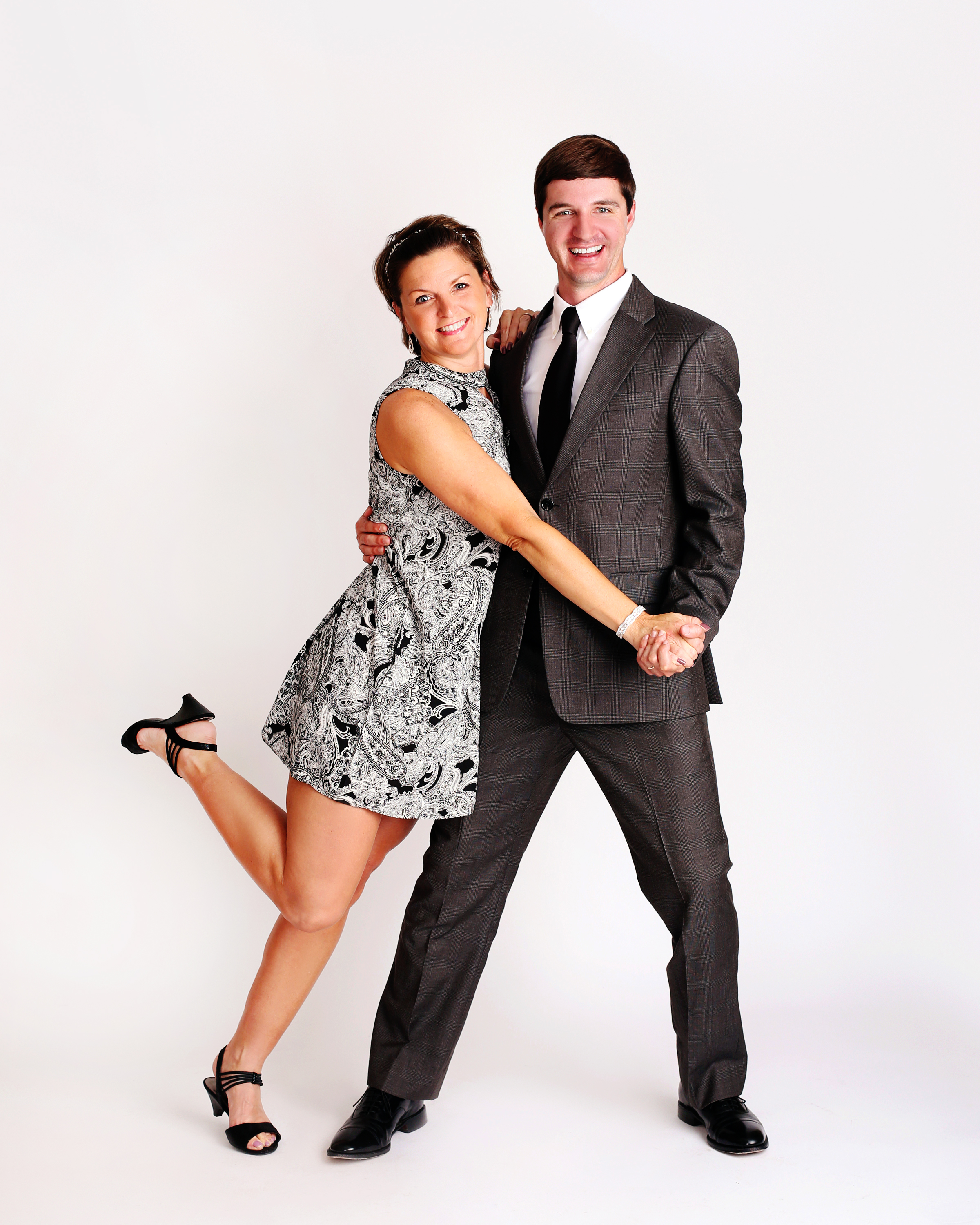 Support Team Strosnider/Stroup
Jennifer Strosnider and Zack Stroup
About Jennifer
Jennifer Strosnider and her husband Jamie moved to Bulloch County in 2009.  Jennifer is a police officer with the City of Statesboro where she has worked since 2014.  Prior to that she worked at the Bulloch County jail as a jail officer since 2009.  She has a degree in Law Enforcement and Emergency Medical Services. Jennifer and her husband Jamie have a son named Cole who is 6 years old.
About Zack
Zack Stroup grew up in Macon and attended Georgia Southern University where he received his bachelor and master's degree in accounting. He and his wife Brandilyn have recently returned to Statesboro after living in Augusta for several years.  He is currently employed with Howard Lumber & Hardware and Claude Howard Lumber Company as the Chief Financial Officer.  Zack has been ballroom dancing casually for many years and is excited to be helping raise money for this worthy cause.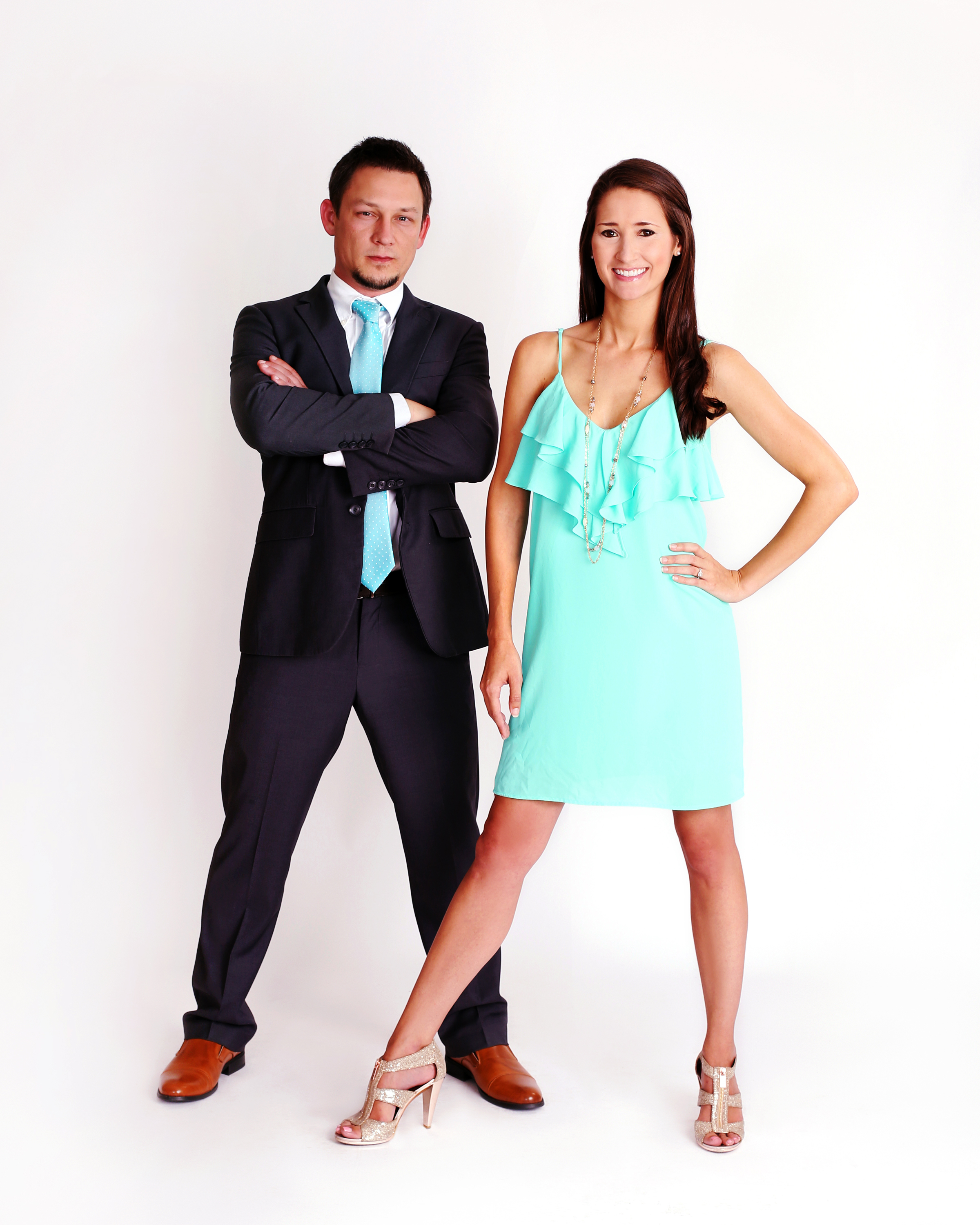 Support Team Courtenay/Stroup
Sean Courtenay and Brandilyn Stroup
About Sean
Sean Courtenay is originally from Dublin, Georgia where he discovered a passion and talent for innovative techniques using mechanical systems. After graduating from Dublin High School and attending Middle Georgia College, Sean's interest and passion for mechanics led him to Statesboro to pursue a Bachelor of Science in Mechanical Engineering degree from Georgia Southern University. After graduation, Sean joined Nordson Corporation as a Manufacturing Engineer where he enjoys researching, designing, and building programs, processes, and machinery to enhance the organization's efficiency and innovation. Sean strives to brighten up the workplace with his contagious lively and cheerful energy. In his free time, Sean enjoys learning about his Irish heritage, expanding his knowledge by reading, traveling to new destinations, building things, and most of all, spending time with friends.
About Brandilyn
Brandilyn has danced for over twenty years and has trained in ballet, pointe, jazz, lyrical, contemporary, and modern. In addition to performing roles in "The Nutcracker," "Sleeping Beauty," "Peter and the Wolf," and "Alice and Wonderland," she was also a member of the Southern Explosion dance team at Georgia Southern University. Brandilyn was previously the Company and Competition team director at a dance studio in North Augusta, South Carolina. Presently, she teaches ballet and contemporary and is the co-director of the competition team at Vidalia Ballet. In addition, she choreographs competition pieces for various studios and has been a judge and convention teacher for Fierce National Dance Competition. Her choreography has won numerous awards, including top overalls at both the regional and national level, in addition to a best choreography award in 2016. She graduated from Georgia Southern University with a Bachelor's in Early Childhood Education and a Master's in Curriculum and Instruction. Brandilyn is married to Zack Stroup and teaches third grade at Mill Creek Elementary.